You heard about 3D pens, but you're asking yourself:    

What 3D pen do I buy???
Below are Pros & Cons for each pen! + a history of 3d pens
3D Simo Mini ($129)  (Click here to buy and get 3 free plastic packs!) (Recommended by me! + best 3D pen for creators/fixers)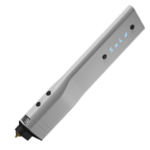 Multipurpose tool! 3D drawing, soldering, burning, and cutting! All in one! Has add-on battery pack to make it wireless, uses smartphone app to control settings like temperature and mode, uses 10+ different types of plastic, and has removable pen tips. Heats up quickly, works great, and gives creators more possibilities as it's not just a 3D printing pen! I had fun burning patterns into wood, fixing LED lights by soldering wires and circuit board connections, and cutting foam stars! Note: The tip of this pen can get very hot so make sure you use it with adult supervision (Click here to buy this pen & get 3 free plastic packs!) (Click here for my full review) (Click here for my video review)
Skywriter 3D Pen: ($99) (Click here to buy and get 20 FREE PLASTIC PACKS!) (Fastest pen out + Thinnest pen for the price)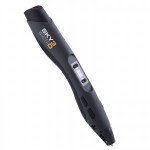 This pen is really thin! Fastest 3d pen out so its amazing at drawing large objects quickly which makes it tons of fun. It has new features like one click use so you don't have to hold buttons down when drawing! Professional design, Nearly jam proof, auto sleep feature to protect the pen, and a clear display so you always know what your settings are: mode, temp, and speed, and plastic type. Overall this is an amazing pen! (Click here to buy and get 20 FREE PLASTIC PACKS!) (Click here for my full Review!) (Click here for my video review!)
Scribbler: ($69-$99)
There are 3 versions: V1, V2, and V3 + use coupon code Rainbow you get $30 off! 
Why do I like Scribbler 3D pens so much? Because they are reliable, jam WAY less than other 3D pens, and have the ability to push plastic out much faster. Also the plastic refills are 4.5x cheaper than 3Doodler plastic making it affordable to buy every color of plastic!
Scribbler V1: ($69 with coupon code Rainbow) (Best Low Price Pen + Best for Younger Kids)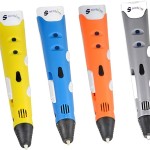 V1 is reliable, nearly jam proof, and is easy for anyone to use. It has a simple design with big buttons and a sliding speed control.  This is a good pen to buy if you're just starting out, or if it is going to be used by young children as the big buttons are easier for kids.  Also the stream of plastic that comes out of the pen is bigger which makes it easier to make bigger simpler art faster.  This pen is the best 3D pen for showing your friends or bringing it to events where it will be used by many people as it is very durable. Plus at this price you can buy a couple and have several going at the same time like in my Scribbler V1 Video! (Full Review Blog)   (Click here to buy and don't forget to use the Coupon Code: Rainbow)
Scribbler V2: ($89 with coupon code Rainbow) (Nice hybrid between V1 and V3)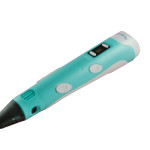 V2 adds a screen which allows you to control the type of plastic and temperature of the pen.  The small screen shows your pens settings at all times! However, the version 2 pen seemed to jam a little more and we've heard of some rare cases where the heating core stops working. Because of this I'd recommend the V3 or V1 above the V2. (Full Review Blog) (Click here for my review) (Click here to buy and don't forget to use the Coupon Code: Rainbow)
Scribbler V3: ($99 with coupon code Rainbow) (My favorite pen! + Best for Detail)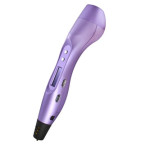 V3 has a slimmer design and combines the durability of the V1 with the features you want in the V2 + adds a few new features. It has a screen, temperature controls, and the 6 speed control has been upgraded and no longer uses a slider which is better. Also, this pen is the best one out for detailed drawing. The slimmer design allows it to fit in your hand nicer with provides more control. Note that the buttons are smaller which is no problem for a big kid or adult but may be harder to use for little kids.  If you want the latest pen with all the coolest features this is the pen for you. This is my favorite pen for making  (Full Review Blog) (Click here for my video review) (Click here to buy and don't forget to use the Coupon Code: Rainbow)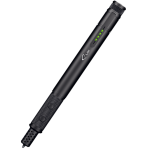 Lix 3d Pen: ($139.95 + Click here for a Coupon Code) (Recommended by me + Worlds Smallest Pen!) 
This pen just started shipping April 2016 and is the world's smallest 3d printing pen! It's professional, super thin, is made of high quality materials, is very quiet, and draws very precisely. Also it's USB powered so you can literally take it anywhere with a 2 amp power supply! BUT you'll need to pay a little extra for all these awesome features. With a pen this tiny it does get a little warm so make sure you use it in a cooler environment when you use it for longer periods of time. Also while great for making small objects on the go, to make bigger ones you may want to use a 3D pen that draws with thicker plastic like the Scribbler pens.  To find out more about this pen and coupon codes: (CLICK HERE for my detailed LIX Blog) (CLICK HERE for the Video Review) (CLICK HERE to Buy)
Thi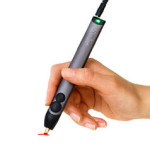 s is basically the updated version of the 3Doodler 2.0 and has the same external design but with a few added features.  This is a slim, small, sleek 3D pen! Also there are accessories exclusive to 3doodler such as pen tips (which allow you to change the nozzles which shapes the plastic), a jet pack (which allows you to doodle on the go with no plugs), and Flexy plastic which is a flexible plastic and allows you create flexible things!  3Doodler also offers how to guides, stencils, contests, and lots of support!  The new version added button labels, made the hatch clear so you can see the plastic inside, and most importantly made it jam less. TONS of customers have complained about 3doodler 2.0 pens repeatedly jamming and taking a long time to fix so 3Doodler worked on making a pen that jams less.  The good news is that this pen does jam less (2 to 3 times per large project rather than 5-6) and is easier to fix when it does jam which is a huge improvement over the older models however it still jams more than other 3d printing pens and takes a long time to load a new piece of plastic. For these reasons I prefer other 3d printing pens. (Click here to Buy a 3doodler Create) (Click here to see my review)
3Doodler Start ($49) (Best low temperature pen, Super Safe for Kids)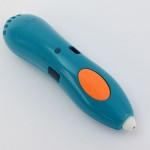 The 3doodler start is super safe for kids (8+) with low temperature plastic so you can't get burned, its simple and easy to use, loads plastic quickly, is affordable and most importantly doesn't have issues with jamming like the 3doodler Create. However, the low temperature plastic does take longer to harden (up to 30 sec which is way more than other pens take which take 4 sec) making it difficult to draw up in the air like you can with other 3D pens. Also, you can't remove a strand of plastic if you've used too much of it, so it forces you to continue drawing in that color until you run out. Finally, the strands are shorter and run out quickly so you'll want to make sure you stock up.  Overall I had a lot of fun with this pen!  (Click here to Buy a 3doodler Start) (Click here to see my video review)
Ink Based 3d pens: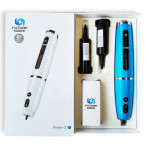 Polyes Q1: ($116) 10% off with coupon code Rainbow) (Recommended by me! Best Ink Pen)
The Polyes Q1 is super safe with no hot parts. It's a cool ink 3D pen that uses a UV light to harden the ink as you draw. The ink hardens very quickly, which means it is really good at drawing up in the air, and even sideways! The ink is sticky, but if you put your creations in the sun for a few minutes then they won't be sticky anymore. The colors are transparent. I tried some of their premium inks: aromatic, glow in the dark, and temperature changing. The temperature changing and glow in the dark inks worked well, but the aromatic ink didn't smell very strong.  The battery lasts a long time and there is a lot of ink in each cartridge. (3 times as much ink as Creopop) (Click here for my review) Click here to buy and don't forget to use the 10% off Coupon Code: Rainbow)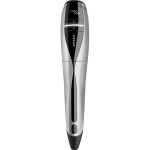 The Creopop pen is smaller than the Polyes Q1, and also is rechargeable by USB. It has 5 speeds, but only the 2 slowest speeds work for drawing up into the air unless you draw in a circular motion. The ink is not very sticky which is awesome, and the colors are vibrant which I really like. However the pen has some issues: the buttons are tricky to use when trying to switch back and forth between light only mode and ink mode, the ink can actually get a little hot right after making something,  and it takes longer to make big things when compared to other 3D pens. They also claim to have 9 different kinds of premium inks, such as glittering, glowing, magnetic, body paint, and more, but when I bought a large amount of premium inks they only sent me 1 (temperature changing). If they start selling these new types of premium inks this pen could be very cool but it doesn't have my vote just yet. (Click here for my review + Pro/Con list in the video description) (Click here to buy)
IDO3D ($9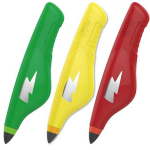 -$25) 
The IDO3D includes disposable pens and a few paper stencils to trace. This is nice because you don't have to be plugged into a wall. You draw on flat stencils with the ink, then use the UV flashlight to dry them. You can't draw up into the air with these pens.  The ink is extremely sticky, and your creations will remain sticky forever. Also, it takes a long time for the flashlight to harden your drawings, and you have to do this manually.  But at least it's really cheap! Perhaps this product would be good for young children who don't mind being messy. (Click here for my review) (Click here to buy this Pen!)
3D Magic comes with squeezable inks, similar to IDO3D.  The difference is that instead of using a flashlight to harden your art, you use a small UV oven. Neither the pens nor the oven need to be plugged in. (the oven is battery powered) The ink is not sticky at all, and the creations are very strong when they come out of the oven.  3 dimensional molds are provided to draw on. Once you finish drawing, you put it in the oven, and wait 2 minutes. The price is reasonable and it's not very messy. (Click here for my review) (Click here to buy!)
AtmosFlare 3d Pen!: ($30) (Low Cost Ink Pen)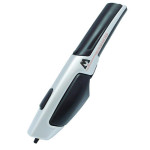 Ink based pen that you squeeze to draw. This is similar to IDO3D but works much better because you can actually draw up into the air!! While this pen is not powered like the Polyes Q1 it's a great cool ink pen to start with and I had fun making cool creations with it!

Note that the Ink is a little sticky so putting down disposable tablecloths is helpful.  For $30 it actually works very well. (Click here to check out my review) (Click here to buy!)
Background on 3D Pens:
3D pens use plastic filament and work kind of like a hot glue gun. The awesome part is they allow you to draw up into the air and create 3D objects in mid air! Drawing with these pens is so much fun because it adds a new dimension to doodling: you can draw up into the air!
3Doodler invented the first pen and after 3Doodler's success on Kickstarter, many other 3D printing pens came to the table, but only one competitor really stood out: Scribbler's 3D printing pen. Similar pens are sold by many distributors in China but Scribbler is the only one that offers customer service, a 6 month warranty, and full return policy.
3Doodler and Scribbler have released several versions of these 3D printing pens over the last few years. Recently, a few other 3D pen companies have delivered their pens such as Lix (the smallest 3D pen), 3D Simo Mini (a multipurpose pen), and a new type of pen: cool ink pens.
Background on Cool Ink Pens: 
Cool ink pens allow you to draw in 3D just like plastic 3D pens but they have one big advantage. There are no hot parts! This means kids of all ages can use a pen that is much safer. These pens made big promises but it wasn't until September 2015 that these products started being released.
IDO3D and 3D Magic 3D Maker (aka 3D Creation Maker) are pens that use cool ink, but you can't draw up into the air with them. They are designed to be used on a flat surface and then hardened afterwards. While these products are fun, they can't compete with the ability to draw up into the air–it's a totally different experience!  Polyes Q1 and CreoPop both allow you to draw up into the air with cool ink. They use light (blue or UV) to harden the ink while it's coming out of the pen! This means you can truly experience a 3D pen with no hot parts! Note these pens do cost a little more and the ink can be a little messy. Also, we've found that kids like the plastic based 3D pens more. Check out more about each pen above!
Want more awesome 3D printing pen Art / Reviews / Videos?  Click here!